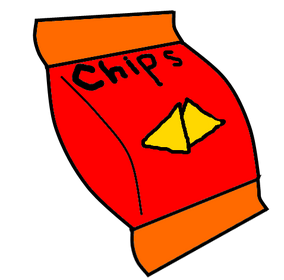 Chip Bags are bags that contain
Chips
. They can open and seal themselves and fire Chips. A Chip Bag usually contains about 40 Chips, but some have been rumored to hold up to around 60. They come in different flavors.
Original: Just a normal Chip Bag.
Sour Cream and Onion: When opened, it releases a gas that makes Appliances cry, short-circuiting themselves.
Barbeque: Chips can explode.
Hot Chili Pepper: Chips can set things on fire.
HCP Lime: Chips can set things on fire and explode.
Ad blocker interference detected!
Wikia is a free-to-use site that makes money from advertising. We have a modified experience for viewers using ad blockers

Wikia is not accessible if you've made further modifications. Remove the custom ad blocker rule(s) and the page will load as expected.